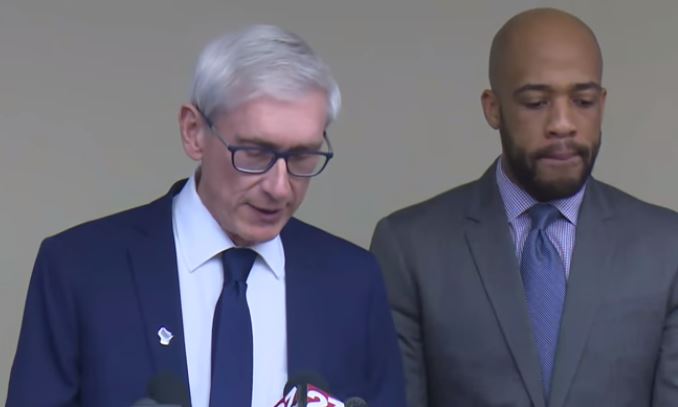 ICYMI: Gov. Tony Evers' Tenure Leaves Trail of Broken and Stalled Promises
October 21, 2019
[Madison, WI] – In case you missed it, Gov. Tony Evers has left a trail of broken and stalled promises in his wake despite sitting in office for less than a year.
Most recently, Gov. Tony Evers went back on his promise to call a special election on a date that "works well for that northwestern Wisconsin congressional district than one that might benefit Democrats" by calling for a special election roughly a month after an already scheduled spring general election. 
Scheduling two general elections within roughly one month was a clear voter suppression move by Gov. Evers intended to enhance prospects for liberals during April's Supreme Court election.
In addition to breaking his promises to rural voters, Politifact Wisconsin's Evers-O-Meter also reported that Gov. Evers has broken many of his other promises.
In response to Gov. Tony Evers' trail of broken promises, Republican Party of Wisconsin Executive Director, Mark Jefferson, released the following statement:
"Despite promises to bring Wisconsinites together, Gov. Tony Evers has become the partisan leader he claimed he was campaigning against. His voter suppression tactics in rural Wisconsin are just the latest in a line of broken promises.  
"In some cases, like unworkable jumps in the minimum wage, he made promises he knew he couldn't keep without hurting the economy and just didn't care.  Whatever his excuses, voters across Wisconsin–and rural voters in particular–are learning the hard way that Tony Evers can't be trusted."
###