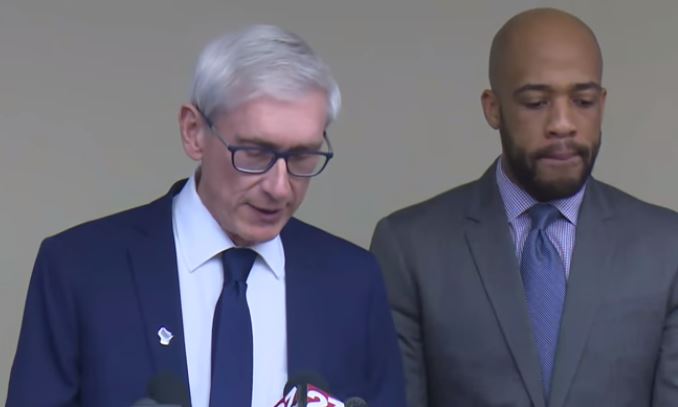 Former State Senate Majority Leader Chuck Chvala Says Evers Has Failed Miserably  
July 15, 2019
[Madison, WI] – In a recent online video, former Democrat Senate Majority Leader Chuck Chvala called Governor Tony Evers' work on the state budget a "disaster." When asked who he thought won the battle of the state budget, Chvala declared Republican Assembly Speaker Robin Vos the winner, stating "Tony Evers lost and it was a disaster." Chvala, whose wife serves as Evers' deputy chief of staff, went on to say the Governor failed "miserably" and that "Evers and his team were not up to this budget and they lost terribly."    
Read the full write-up here or find excerpts below.
 Chuck Chvala rips fellow Democrat Tony Evers, saying the governor's handling of the budget was a 'disaster
Milwaukee Journal Sentinel
Patrick Marley
July 15, 2019
Democratic Gov. Tony Evers is taking fire from within his party over his handling of the state budget.
In an online video for WisPolitics.com, former state Senate Majority Leader Chuck Chvala called Evers' work on the budget a "disaster" and said the governor and his team "were not up to this budget" — even though that team includes Chvala's wife. 
"I hate to say this, but Robin Vos won the battle of the budget," Chvala said, referring to the Republican leader of the state Assembly. "Tony Evers lost and it was a disaster."
…
Chvala made the comments Friday on "The Insiders," an online show that features him and former GOP Assembly Speaker Scott Jensen discussing state politics.
…
Chvala said Evers should have vetoed the state budget and forced Republicans who control the Legislature to come up with a spending plan more to his liking.
…
"Gov. Evers promised that he would fight like hell for the people of this state," Chvala said. "Putting together a budget and having a few press conferences and appearing around the state is not fighting like hell. Fighting like hell is going through an uncomfortable summer and fall and getting the people of the state of Wisconsin, who are with you, to make sure that the Legislature comes around. And he would have won. He would have won a lot. Unfortunately, the governor didn't recognize all the power he had."
…
"You would never see Tommy Thompson let an opportunity like this go," Chvala said, referring to the former Republican governor. "He failed sadly, miserably. He's a wonderful man. He has the right intentions. He has a good heart and he cares about the people of Wisconsin. But he — Gov. Evers and his team were not up to this budget and they lost terribly."
Chvala did not note that among the people on Evers' team is Chvala's wife, Barbara Worcester. She serves as one of Evers' deputy chiefs of staff and was heavily involved in putting together the budget.
Read the full write-up here.