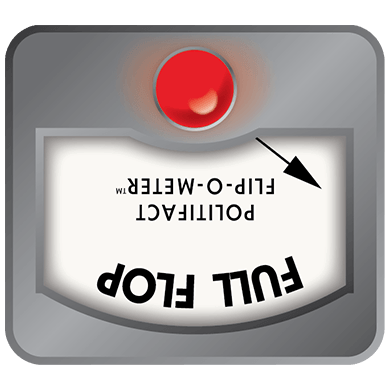 Evers Commits Full Flop on Pulling Wisconsin From Obamacare Lawsuit
January 29, 2019
[Madison, WI] – Governor Evers' weak leadership has been on full display the last few weeks as he struggles to establish firm positions on several key policy positions. After a year on the campaign trail making repeated promises to score political points with his base, Evers has been unable to decide whether or not to stand behind such promises. In this most recent example of ineptitude, Evers boasted of taking decisive action on the federal Obamacare lawsuit in an attempt to garner Democratic praise, only to pull a complete reversal the very next day.     
 Read the full write-up here or find excerpts below.
Gov. Tony Evers reverses position on pulling Wisconsin from Obamacare lawsuit
Politifact Wisconsin
D.L. Davis
January 25, 2019
One of the hallmarks of Democrat Tony Evers' campaign for governor was his support for the Affordable Care Act, known as Obamacare.
One part of that was a pledge to withdraw Wisconsin from a multi-state lawsuit seeking to overturn Obamacare.
…
Yet there was Evers during his Jan. 22, 2018 State of the State speech issuing this declaration, to cheers from Democrats:

"The people of Wisconsin voted for a change this November and asked us to stop playing politics with their health care. That's why I'm announcing tonight that I have fulfilled a promise I made to the people of Wisconsin by directing Attorney General (Josh) Kaul to withdraw from a lawsuit that would gut coverage for 2.4 million Wisconsinites who have pre-existing conditions."

Less than 24 hours later, all that was off.
…
The nonpartisan Legislative Reference Bureau issued a memo that said Evers doesn't have the power to get Wisconsin out of the lawsuit under the GOP-passed law.

"There is thus no provision in (a statute cited by Evers) allowing the governor to request, require, or approve the attorney general to compromise or discontinue an action," wrote Sarah Walkenhorst, an attorney with the bureau.
…
While Republicans argued Evers had asked Kaul to take an illegal action, Evers spokeswoman Melissa Baldauff said Jan. 23, 2019 that the governor "has not directed the attorney general to take any specific course of action; he has simply withdrawn his authority for this lawsuit."
…
In any case, with lightning speed, Evers went from an applause line boast of taking action to fulfill a promise to basically stating a political position: That he's opposed to the lawsuit.
…

First Evers said he had done it.

Then he acknowledged he really hadn't.

That's a complete reversal. And, in our book, a Full Flop.
Read the full write-up here.