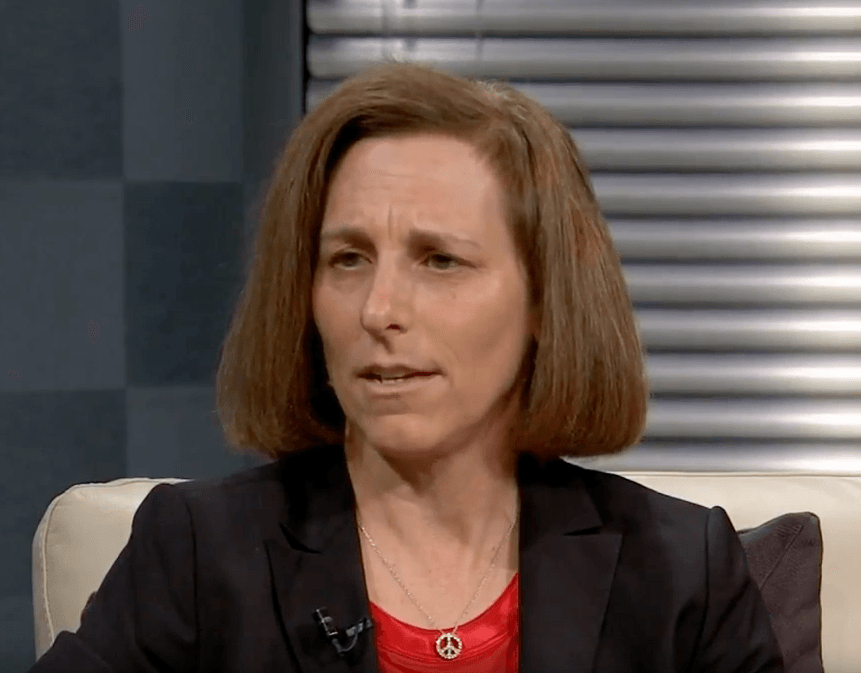 ICYMI: Judge Jill Karofsky Said She Would be a Social Justice Warrior from the Bench of Wisconsin's Supreme Court, Let a Hardened Criminal Off Easy
December 23, 2019
[Madison, WI] – Today, the Milwaukee Journal Sentinel released a video of Supreme Court candidate Jill Karofsky promising to be a social justice warrior if elected to Wisconsin's Supreme Court. The Journal Sentinel also revealed how Karofsky's actions match her words, and that her social justice warriorism recently led her to let a hardened criminal off easy in Dane County Court—an act that had disastrous consequences.
In 2018, Cleaster Moon faced 40 years behind bars when he came before Karofsky to be sentenced. Karofsky went out of her way to go against the Department of Corrections' recommendation and sentenced Moon to just 18 months in jail. Such a short sentence allowed Moon to become the "kingpin" of a group of organized criminals that terrorized Wisconsin communities by robbing several homes, stealing several vehicles, and leading police officers on a dangerous high speed chase.
Unfortunately, Karofsky has a history of being soft on crime. Earlier this year, Karofsky gave the lightest possible sentence to a murderer convicted of brutally killing and hiding the remains of a 21-year-old man.
Read the full write-up here, or find excerpts below.
Bice: Supreme Court candidate Karofsky says in video she will pursue social justice. Conservatives are outraged.
Milwaukee Journal Sentinel
Daniel Bice
December 23, 2019
Dane County Circuit Judge Jill Karofsky is not your typical candidate for the state Supreme Court. 
Instead of playing the tough-on-crime card, Karofsky is saying she would do the opposite: She would be a social justice warrior who uses a seat on the high court as a bully pulpit for criminal justice reform. 
In a recent talk with the University of Wisconsin-Madison Pre-Law Society, Karofsky said she would make it a point to meet with public defenders and victims of crime if elected. She would also talk with inmates about what it's like to be incarcerated.
"I won't be able to pass any laws, right?" Karofsky said in a secretly recorded video obtained by the Journal Sentinel. "But I'll be able to listen and I'll be able to talk about what I see. I believe we need to reform the criminal justice system in the state of Wisconsin.
… 
"People kinda listen to me now," Karofsky said. "But when a Supreme Court justice walks into the room, everyone listens to that person." 
Not that this is any real surprise to those who have followed her career. Karofsky put similar sentiments in writing in 2017 while running for Dane County judge. 
"Anyone who knows me knows that I am not one to sit idly and silently by in the face of a social wrong," she told the Teaching Associates Association. "I will advocate for social justice issues and against wrongs I see in court or other procedures."
Now that she is running for statewide office, Karofsky's overt agenda-peddling has conservatives crying foul. She is challenging conservative Supreme Court Justice Daniel Kelly. Also running is Marquette University law professor Ed Fallone.  
Kelly's allies at the state Republican Party are focusing on Karofsky's handling of the case of Cleaster Moon, a 24-year-old felon recently charged with being a "kingpin" behind a rash of burglaries and robberies in Dane and Waukesha counties. 
In 2018, Karofsky initially sentenced Moon to probation in a plea deal, but after his probation was revoked, she ordered him to 1½ years in prison and 1½ years extended supervision. Because of the time served behind bars while awaiting sentencing, he was back out on the street in six months.
Alesha Guenther, spokeswoman for the state Republican Party, ripped Karofsky's handling of the case, saying it illustrates her kid-glove treatment of felons. Kelly is renting space for his campaign at the GOP headquarters.
"Apparently when Jill Karofsky promised to be a social justice warrior on the bench, what she really meant was allowing hardened criminals to remain free to terrorize our communities," Guenther said. "In this case, Karofsky went out of her way to keep this career criminal out on the streets."
In other words, expect to see a lot — a lot — of Mr. Moon in the upcoming election. The primary will be held in February and the general election two months later. 
Earlier, Kelly criticized Karofsky for giving the most lenient sentence possible to a Marshall man convicted of first-degree intentional homicide earlier this year.
Officials with Karofsky's campaign declined to comment on the Moon case, which is pending before two other circuit judges. 
… 
In May 2018, Karofsky accepted a plea deal to sentence Moon to three years' probation after he was charged with two felonies for burglary and operating a vehicle without consent and two misdemeanors, including one for battery. 
At that time, Moon had seven misdemeanors but no felonies on his rap sheet. 
Five months later, his probation was revoked and new charges were issued. 
In a plea deal, Moon was charged with two more felonies, once again for burglary and driving without consent.  
Under the deal, Moon was sentenced to prison for 18 months and then 18 months' extended supervision, a stricter form of probation. Karofsky also sentenced Moon to two more years of probation for the two new felonies.
…
At his Nov. 5, 2018, sentencing, Karofsky expressed hope for Moon, then 23. He had explained that he was scheduled for an interview with the Madison-based appliance firm the Sub-Zero Group when the warrant for his arrest was issued. 
"There is no joy in sending someone to prison, especially when someone is as young as you are," Karofsky said, according to the transcript.
She continued: "I'm confident that if you go down the road that you're talking about today, you'll end up, in the future, putting this behind you and — and working at a place like Sub-Zero."
That didn't happen. 
He was arrested in October, accused of being the point man on a number of vehicle thefts and home burglaries and leading police on one high-speed chase exceeding 100 mph.
Moon now faces 20 felonies and three misdemeanors. 
Read the full write-up here.