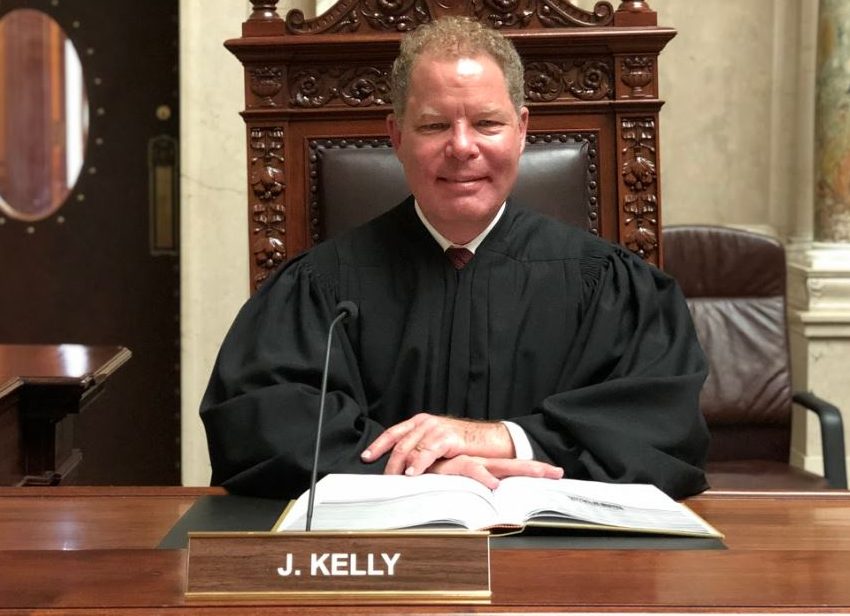 Kelly's Fundraising Haul Is A Sign Of A Strong Campaign with A Groundswell Of Support 
July 16, 2019
[Madison, WI] – Yesterday, it was announced that Supreme Court Justice Daniel Kelly significantly outraised his liberal opponents over the first six months of the year. Kelly, who has sat on the Supreme Court since 2016, raised more than $243,000 during the first five weeks of his campaign. This fundraising haul is the biggest for a Supreme Court candidate in the past decade during this same period and is a sign of a strong campaign with a message that is resonating across Wisconsin.  
To learn more about Justice Daniel Kelly, visit JusticeDanielKelly.com. You can also follow him on Facebook and Twitter. 
Read the full write-up here or find excerpts below.
 Incumbent Dan Kelly outraises challengers in first haul of Wisconsin Supreme Court race
Milwaukee Journal Sentinel
Molly Beck
July 15, 2019
Supreme Court Justice Dan Kelly raised more than double what his challengers did in the first weeks of a bid for a 10-year term on the state's highest court. 
Kelly raised $243,794 since June while Dane County Judge Jill Karofsky pulled in $121,000 and Marquette University Law School professor Ed Fallone brought in $73,423, according to campaign aides and finance reports.
…
All three candidates will compete in a Feb. 18 primary election. The two candidates with the most votes will be on the ballot in an April 7 general election, a date that coincides with presidential primary voting in Wisconsin.
Kelly was appointed to the court in 2016 by former Gov. Scott Walker after working as an attorney for the Milwaukee law firm Reinhart Boerner Van Deuren and as the vice president and general counsel for the Kern Family Foundation.
Read the full write-up here.