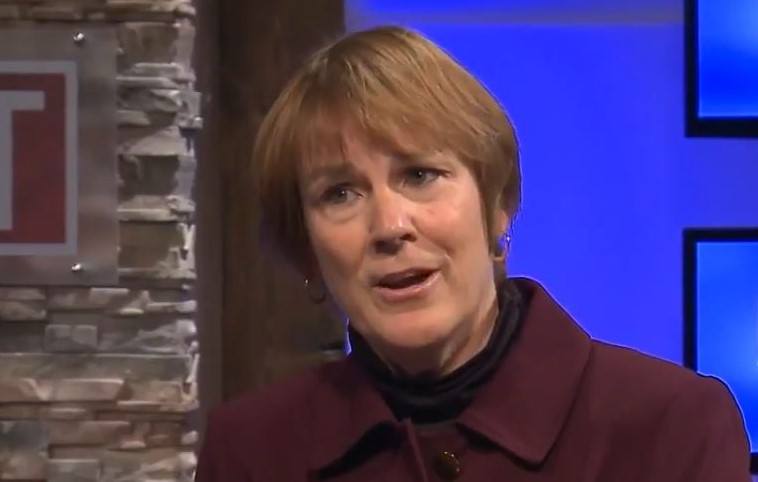 Neubauer Failed to Recuse Herself from More than 100 Cases Involving the Financial Interests of Clients
March 26, 2019
[Madison, WI] – Yesterday, it was revealed that Supreme Court candidate Lisa Neubauer failed to recuse herself more than 100 times from cases involving the financial interests of her and her husband's business clients. This new information creates significant concerns over Judge Neubauer's ethical standards and raises even more questions about her decision to hide these same business clients from her state ethics filings. In nearly 80% of these cases, Judge Neubauer ruled in favor of her family's clients.
This new information contradicts Neubauer's previous claims. Last month, Neubauer's campaign denied that the Judge ever sat on cases involving her family's business or on any cases involving substantial financial interests of their clients. Furthermore, Neubauer's past actions are in stark contrast to her support for stronger recusal rules. Once again, Neubauer is telling voters to "do as I say, not as I do."  
Read the full write-up here or find excerpts below.
Neubauer Heard 101 Cases Involving Clients of Her Husband's Business
WISN-AM
Dan O'Donnell
March 25, 2019
Wisconsin Supreme Court candidate Lisa Neubauer heard 101 cases involving current or past customers of her husband's janitorial supply business, Kranz, Inc., an analysis her statements of economic interest has found.
Among the hundreds of Kranz clients listed on those statements are dozens who eventually became parties in cases that came before Neubauer, the chief justice of the Wisconsin Court of Appeals. In 73 cases, Judge Neubauer sat on a case involving a public sector client (such as a municipality like the City of Kenosha or an executive department of state government such as the Department of Veterans Affairs). In 28 cases, she sat on cases involving private sector clients including Associated Bank, Froedtert Hospital, Abbot Labs, Walgreen Co., and Best Buy.
In 79 of those 101 total cases, Neubauer joined the majority in ruling in favor of a Kranz client. In 31 of those rulings, Neubauer herself wrote the majority opinion.
Wisconsin's Code of Judicial Conduct provides that "a judge shall recuse himself or herself in a proceeding when the facts and circumstances the judge knows or reasonably should know establish [that] the judge knows that he or she, individually or as a fiduciary, or the judge's spouse or minor child wherever residing, or any other member of the judge's family residing in the judge's household has an economic interest in the subject matter in controversy or in a party to the proceeding."
…
After Neubauer was first appointed to the Court of Appeals in late 2007 she disclosed her Kranz's clients in 2008 and 2009 on her annual statements of economic interest. However, starting in 2010 she stopped disclosing those customers, checking a box on the statements indicating that her husband stopped telling her who Kranz's customers were.
…
It is therefore unclear whether Kranz clients listed in Neubauer's 2009 financial interest statements were still Kranz clients when Neubauer sat on cases involving them. It is also unclear how much of a "financial interest" Kranz had in those clients since Neubauer was not required to disclose how much business Kranz did with each of its customers.
The Neubauer campaign has not yet responded to a request for comment, but Neubauer herself has been highly critical of a 2010 Wisconsin Supreme Court rule that essentially allows judges to decide for themselves whether they must recuse themselves from cases–even if a donor to the judge's campaign is a party.
"This [rule] is a really important issue for our state and it goes to the same issues associated with this election," she said during a recent debate, "and that is how do we ensure that our public has confidence in our judiciary; that it is truly the independent, impartial third branch [of government] that is there for our people."
…
Neubauer has been the beneficiary of hundreds of thousands of dollars of special interest money, including $350,000 from a group headed by former U.S. Attorney General Eric Holder and $100,000 from Planned Parenthood.
…
"The Neubauer family has a thirty-year track record of playing politics to gain influence, even leaving the public in the dark regarding countless potential conflicts of interest," said Hagedorn campaign manager Stephan Thompson. "Wisconsin deserves a Justice who they can hold to the highest ethical standard, and it's clear the only choice is Brian Hagedorn."
In an interview with The Devil's Advocates Radio Show earlier this month, Neubauer expressed support for changing Wisconsin's rules for judicial recusals.
Read the full write-up here.