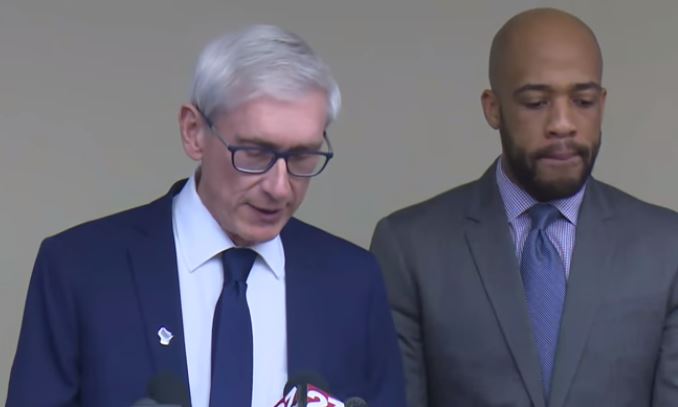 WI is on Pace To Record Nearly 12,000 mass Layoffs This Year Under Evers – The Highest Number In A Decade.   
September 12, 2019
[Madison, WI] – Yesterday, it was reported that Wisconsin has already seen 8,142 layoffs since Governor Evers took office in January. This puts Wisconsin on pace to record nearly 12,000 mass layoffs in the first year of the Evers administration, which would be the highest number of such job losses over the past decade. As Empower Wisconsin reports, the policies and regulations being pushed by Gov. Evers' administration are causing increasing concerns within the business community according to economy watchers.
"It didn't even take a full year for Gov. Tony Evers' failed far-left agenda to help put Wisconsin on pace for the worst job loss in nearly a decade," said Republican Party of Wisconsin Executive Director Mark Jefferson in response to news. "If Gov. Evers wants to keep Wisconsin's economy strong, he'll work with Republicans instead of constantly pushing for tax hikes and big government bureaucracy that make it harder for companies to invest in jobs for hard-working families."
Read the full write-up here or find excerpts below.
Uncertainty in Evers Economy – Mass Layoffs Trending Up, Number of Employed Moving Down
Empower Wisconsin
Matt Kittle
September 11, 2019
While Wisconsin businesses remain mostly upbeat, uncertainty in the Evers economy appears to be doing some damage. 
The Badger State is on pace to record nearly 12,000 mass layoffs, which would be the highest number of such job losses over the past decade. 
And the number of employed declined by 8,142 workers between January and July, according to the most recent data available from the Wisconsin Department of Workforce Development.
Concern about the policies and regulations being pushed by Democrat Gov. Tony Evers' administration is rising in the business community, economy watchers say. 
Evers' first budget proposal included capping the state's popular manufacturing and agricultural tax credit, and his administration has outlined stringent environmental regulations. Such grow-government initiatives have had a chilling effect on some business development, economic experts say. 
…
The most recent Marquette University Law School Poll, issued last week, notes sentiment shifting.  A solid majority of Wisconsin registered voters surveyed held a positive view of the economy over the past year, but more had misgivings about the future.
…
In the main, confidence remains high on Main Street, according to Bill Williams, Wisconsin state director of the National Federation of Independent Business. But there is growing frustration that the Evers administration has been slow to respond to questions about regulations imposed on small business. A state board created to review regulatory impacts has failed to meet this year. The webpage for the Wisconsin Small Business Regulatory Review Board notes a meeting is TBA.  
"Our small businesses are concerned the current administration has taken its eye off the target here," Smith said.  
…
Wisconsin's economy is on pace to record 11,925 layoffs through WARN notices alone, which would top the high water mark of 9,630 such layoffs posted in 2015. Evers' predecessor, Republican Scott Walker, was in his second term as governor at the time. DWD recorded 8,423 total displaced workers from mass layoff events last year, Walker's final year in office. 
"We have definitely been in a slowdown in the labor market," UW economist Williams said.
"The biggest concerns I have are in the labor numbers. Employment has been roughly flat since the beginning of the year, and it has been down in recent months, largely driven by manufacturing," Williams said. 
Read the full write-up here.